---
About
Non Natural it's a sans serif typography with subtle details that endow the typeface a distinctive personality. The objective was to create a typeface with legibility and good contrast between black and white making it suitable for different sizes.

The typeface has specific features that help in reading and reproduction, the ink traps are just the right size for the text to be functional.
The geometric shapes and structure reflect the inspiration and influenced of mid century Swiss Typography.

Non Natural moves among the vast historical material that shaped modern typography, combining contemporary details with classic styles..
Designed by Jona Saucedo
---
---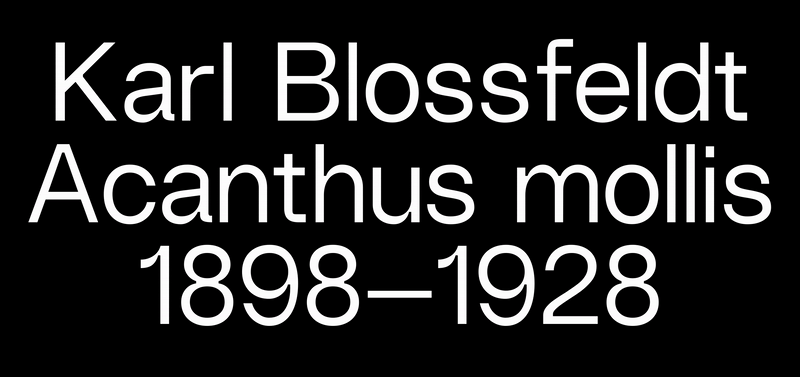 Non Natural Inktrap Thin
---
Non Natural Plain Thin

---
Non Natural Mono Thin

---
Non Natural Inktrap Light

---
Non Natural Plain Light
Non Natural Mono Light
---
Non Natural Inktrap Regular

---
Non Natural Plain Regular

---
Non Natural Inktrap Light

Non Natural Plain Light

Non Natural Mono Light

---
Latin-alphabet languages
---
Abenaki, Afaan, Afar, Afrikaans, Albanian, Alsatian, Amis, Anuta, Aragonese, Aranese, Aromanian, Arrernte, Arvanitic, Asturian, Atayal, Aymara, Azerbaijani, Bashkir, Basque, Belarusian, Bemba, Bikol, Bislama, Bosnian, Breton, Cape Verdean Creole, Catalan, Cebuano, Chamorro, Chavacano, Chichewa, Chickasaw, Cimbrian, Cofán, Cornish, Corsican, Creek, Crimean Tatar, Croatian, Czech, Danish, Dawan, Delaware, Dholuo, Drehu, Dutch, English, Estonian, Faroese, Fijian, Filipino, Finnish, French, Frisian, Friulian, Gagauz, Galician, Ganda, Genoese, German, Gikuyu, Gooniyandi, Greenlandic (Kalaallisut), Guadeloupean Creole, Gwich'in, Haitian Creole, Hän, Hawaiian, Hiligaynon, Hopi, Hotcąk, Hungarian, Icelandic, Ido, Igbo, Ilocano, Indonesian , Irish, Istro-Romanian, Italian, Jamaican, Javanese, Jèrriais, Kaingang, Kala Lagaw Ya, Kapampangan, Kaqchikel, Karakalpak, Karelian, Kashubian, Kikongo, Kinyarwanda, Kiribati, Kirundi, Kurdish, Ladin, Latin, Latvian, Lithuanian, Lombard, Low Saxon, Luxembourgish, Maasai, Makhuwa, Malay, Maltese, Manx, Māori, Marquesan, Megleno-Romanian, Meriam Mir, Mirandese, Mohawk, Moldovan, Montagnais, Montenegrin, Murrinh-Patha, Nagamese Creole, Nahuatl, Ndebele, Neapolitan, Ngiyambaa, Niuean, Noongar, Norwegian, Occitan, Old Icelandic, Old Norse, Oshiwambo, Ossetian, Palauan, Papiamento, Piedmontese, Polish, Portuguese, Potawatomi, Q'eqchi', Quechua, Rarotongan, Romanian, Romansh, Rotokas, Inari Sami, Lule Sami, Northern Sami, Southern Sami, Samoan, Sango, Saramaccan, Sardinian, Scottish Gaelic, Serbian, Seri, Seychellois Creole, Shawnee, Shona, Sicilian, Silesian, Slovak, Slovenian, Somali, Upper and Lower Sorbian, Northern and Southern Sotho, Spanish, Sranan, Sundanese, Swahili, Swazi, Swedish, Tagalog, Tahitian, Tetum, Tok Pisin, Tokelauan, Tongan, Tshiluba, Tsonga, Tswana, Tumbuka, Turkish, Turkmen, Tuvaluan, Tzotzil, Uzbek, Venetian, Vepsian, Võro, Wallisian, Walloon, Waray-Waray, Warlpiri, Wayuu, Welsh, Wik-Mungkan, Wiradjuri, Wolof, Xavante, Xhosa, Yapese, Yindjibarndi, Zapotec, Zarma, Zazaki, Zulu, Zuni
---
Details
---
Years of production: 2020 - 2022
Version 1.0, 2020
Version 2.0, 2021
Version 3.0, 2022
---
Featured
Yearbook of Type #6, Slanted Publisher
Typodarium 2021, Verlag Hermann Schmidt